Getting the Best Service and the Best Rates
At Fairfield Home Loans, LLC we strive to be the best in the business and are dedicated to providing our customers with superior service and resources. As experts in all areas of residential and commercial loans, FFHL is always up to date on market information and trends. Whether you are buying a home or looking over refinance options, you will always have the confidence that you will get comprehensive solutions that suit your individual needs.
There is More Than One Reason People Choose Us
With a referral-based client roster that has grown drastically over the past 22 years, our founder's goal is to not only serve you once, but to be your mortgage company for life as you work to achieve all your personal and financial goals. Our business model is simple, provide the best service as possible, deliver great rates and offer a customer experience that will give you confidence with all of your decisions.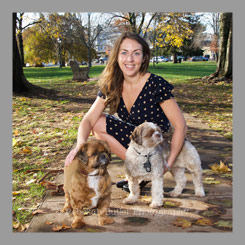 My Passion is making people happy. I am not just closing loans but I am helping build dreams. To build dreams we need to operate as a team, where I will provide sound financial information and guidance along your journey so you can make every decision knowing that we have your best interest in mind. It is this personal touch that sets us apart from the big banks.
Jay Norwood
NMLS #690810
President and Founder
Fairfield Home Loans, LLC
NMLS #1707824
Fairfield Home Loans, LLC is a licensed Connecticut Mortgage Broker only, not a Lender or a Correspondent Mortgage Lender; Massachusetts licensed Mortgage Broker, MB 1707824; Verify our licenses at www.nmlsconsumeraccess.org
This site is not authorized by the New York State Department of Financial Services. No mortgage solicitation activity or loan applications for properties located in the State of New York can be facilitated through this site.
© Fairfield Home Loans, LLC | All Rights Reserved